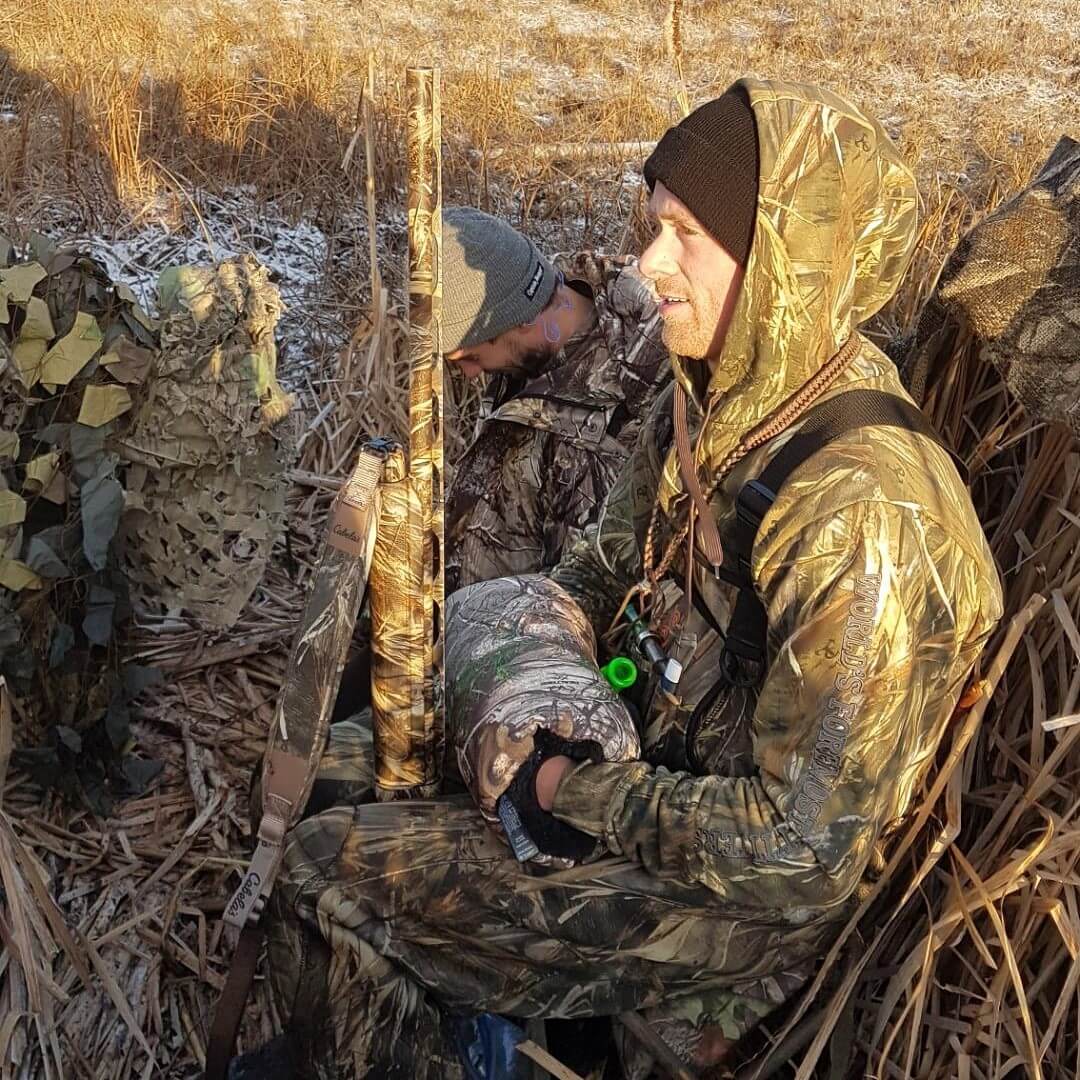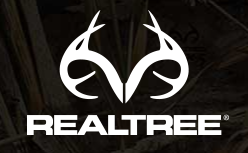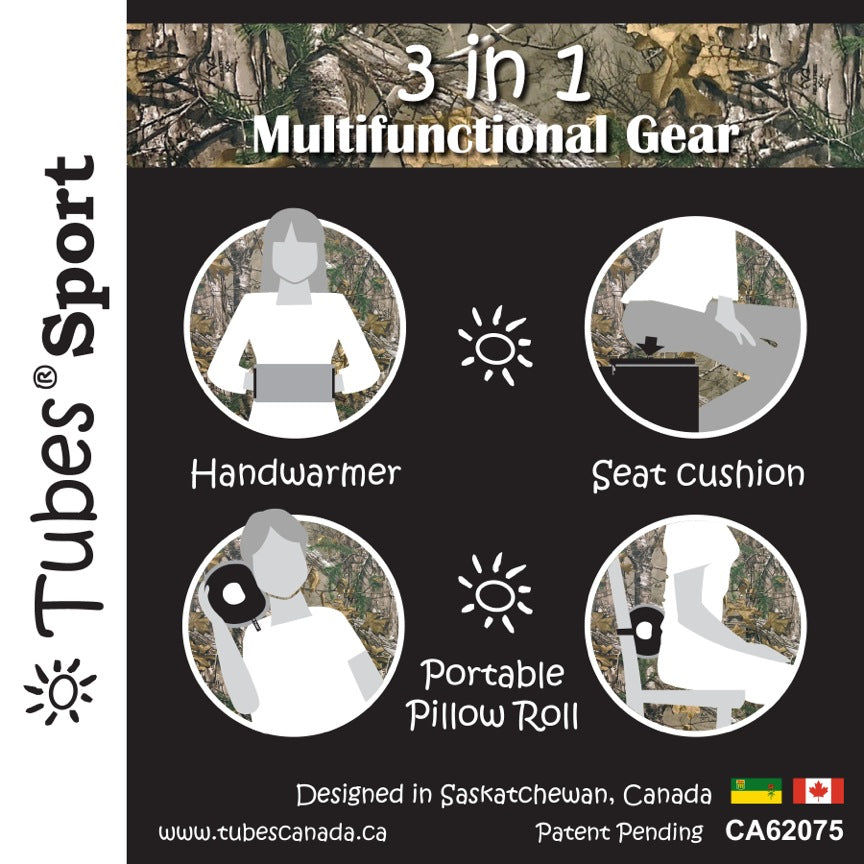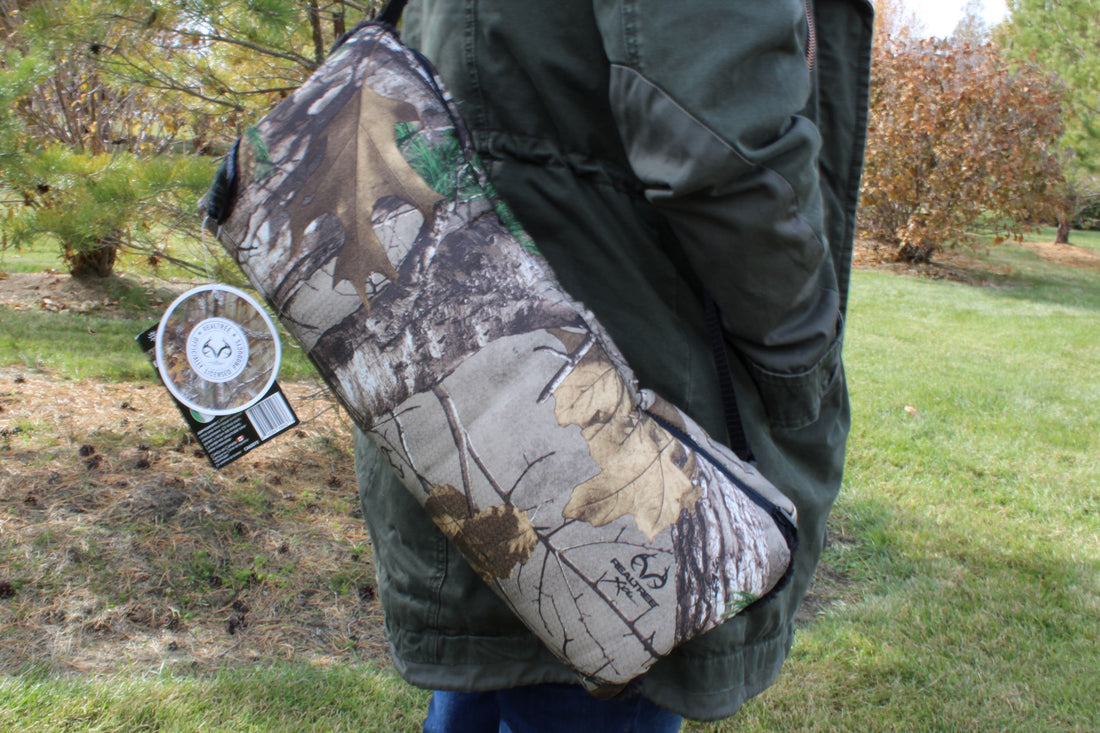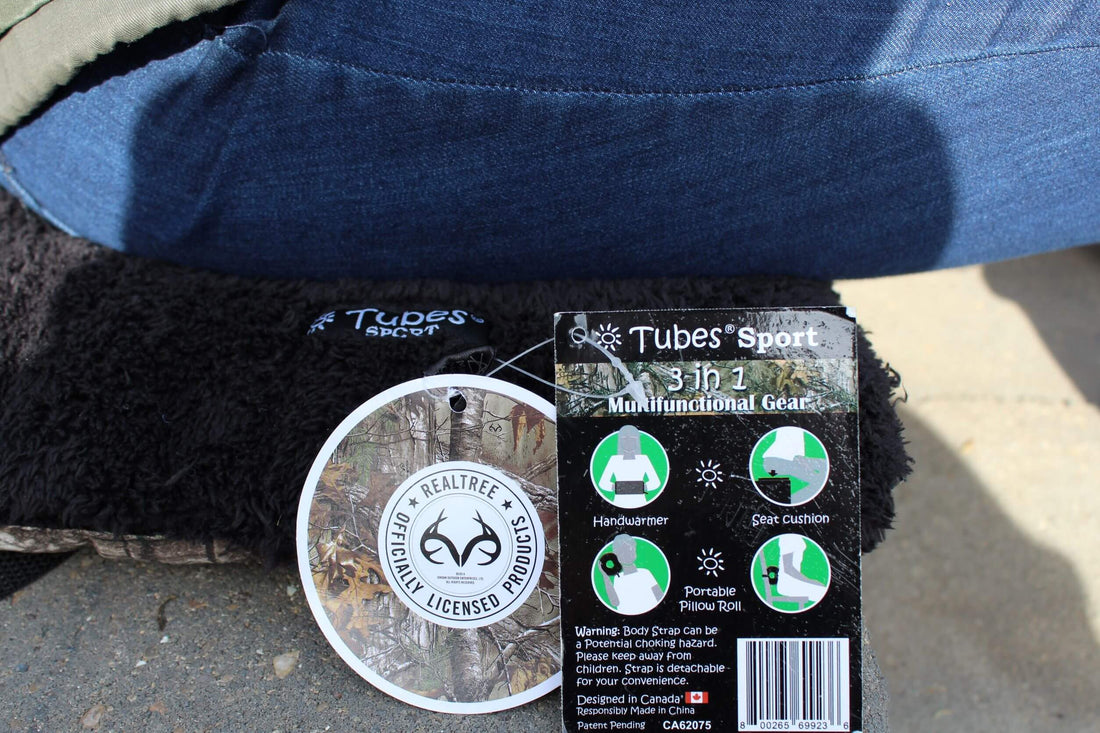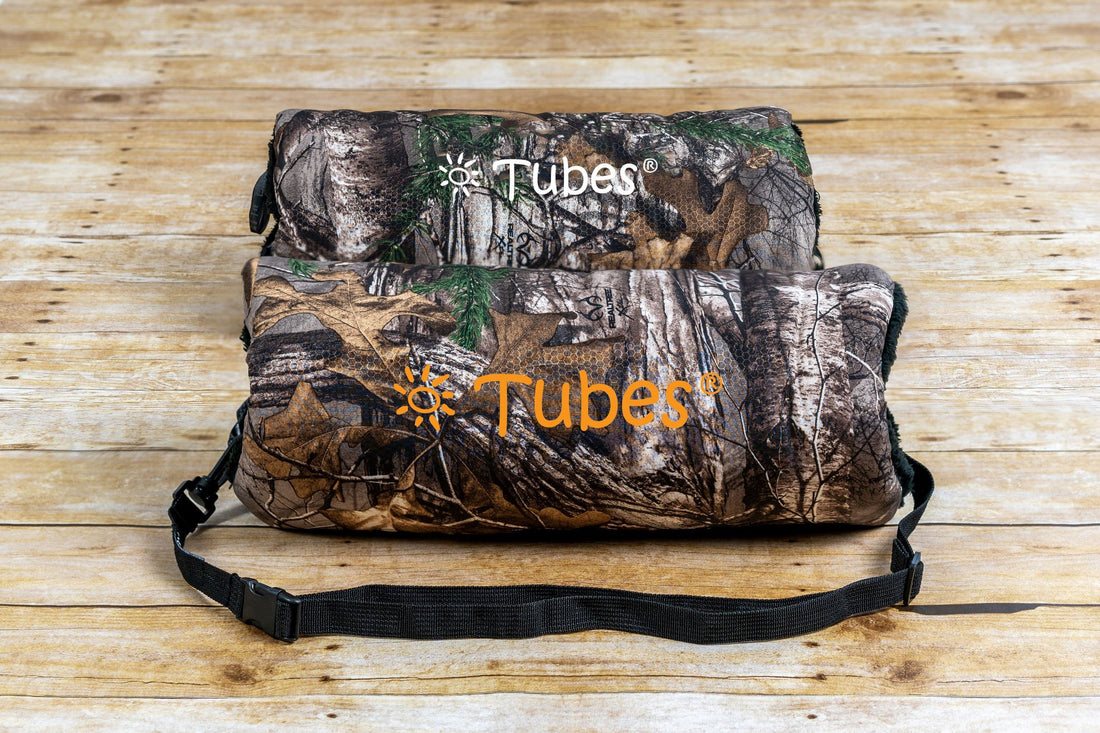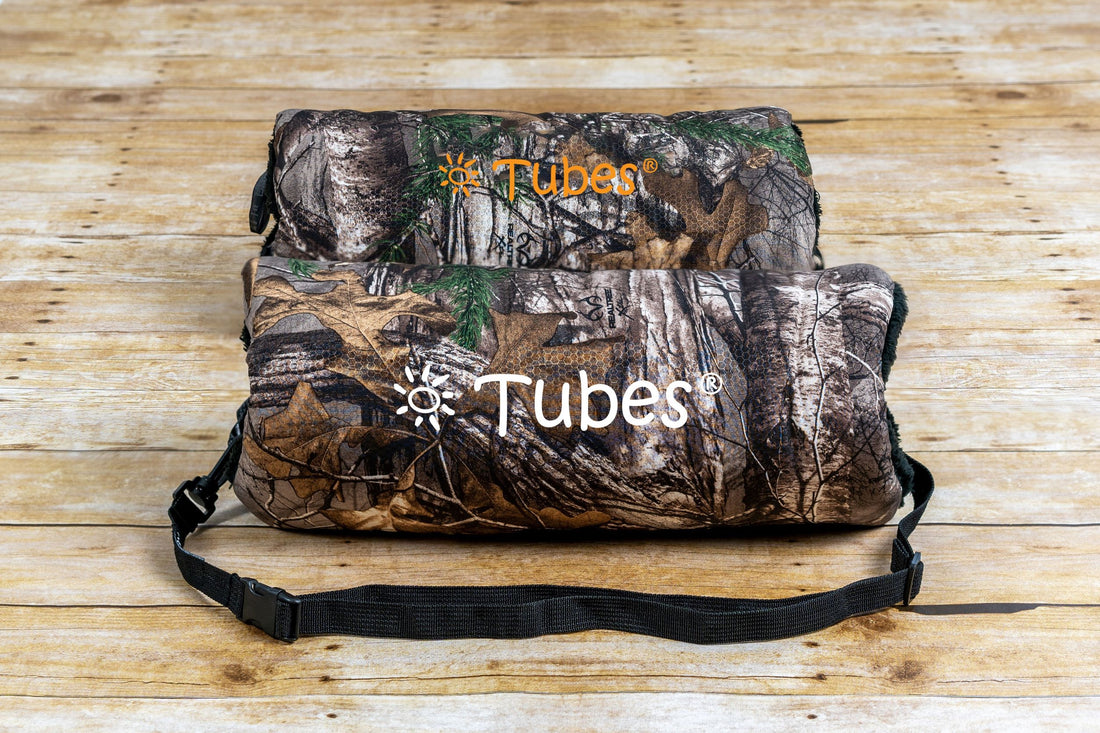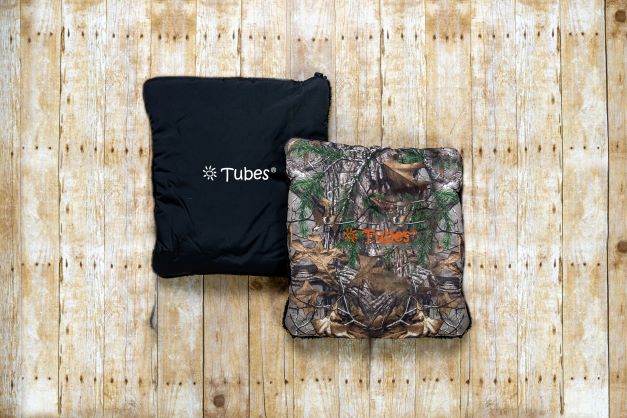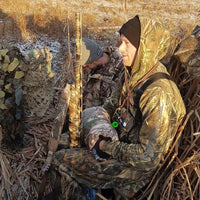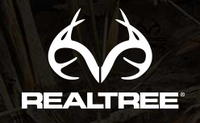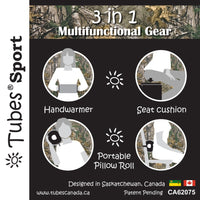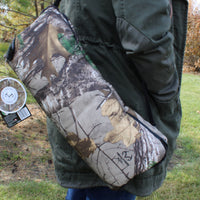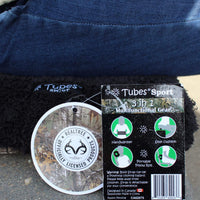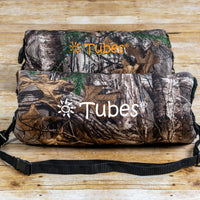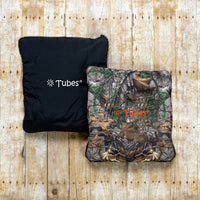 Realtree® Camo Tubes® Sport
Realtree® Camo Tubes® Sport - The most versatile multi-functional Hand Warmer muff ever made! Making travel, outdoor, & sport fan life a little more comfortable. 
Realtree® Xtra, Xtra thick hunting hand warmer muff so you can focus on the hunt.
Reversible Tubes®  interior pocket for hot packs for hand warmth, or cold packs for targeted treatment of localized pain.
Opens fully into an indoor/outdoor hunting or stadium seat cushion
Perfect roll design for back and neck support
A portable tube travel pillow can be taken anywhere
Exterior quality nylon shell protects from cold winter conditions.

Sports' Tubes® middle thermal layer helps maintain thermal warmth.

Detachable and adjustable body strap allows you wearable placement options.

Designed with a quality durable zipper which allows users ease to wash and air dry.
Adjustable pocket pull to alternately store small personal items inside.
Gentle Wash/Hand Wash cycle - Tumble or Hang Dry. For optimal care DO NOT use High Heat, Fabric Softener, and Detergents with built-in Fabric Softeners.